Get to Know Uniphase
Uniphase is a dynamic engineering and contract manufacturing company that leads customers from concept to production, offering cutting-edge turnkey solutions. At Uniphase, we live up to our name every day, creating one synchronized phase for tooling and custom injection molding needs.
As an ISO 9001:2015 certified company, Uniphase specializes in delivering complete and highly technical full-service plastic injection molding solutions with a dependable approach. With a broad range of competencies and precision mold technologies including, a state-of-the-art captive tool room, Uniphase can provide trusted solutions on time, every time.
Download Uniphase Capabilities Brochure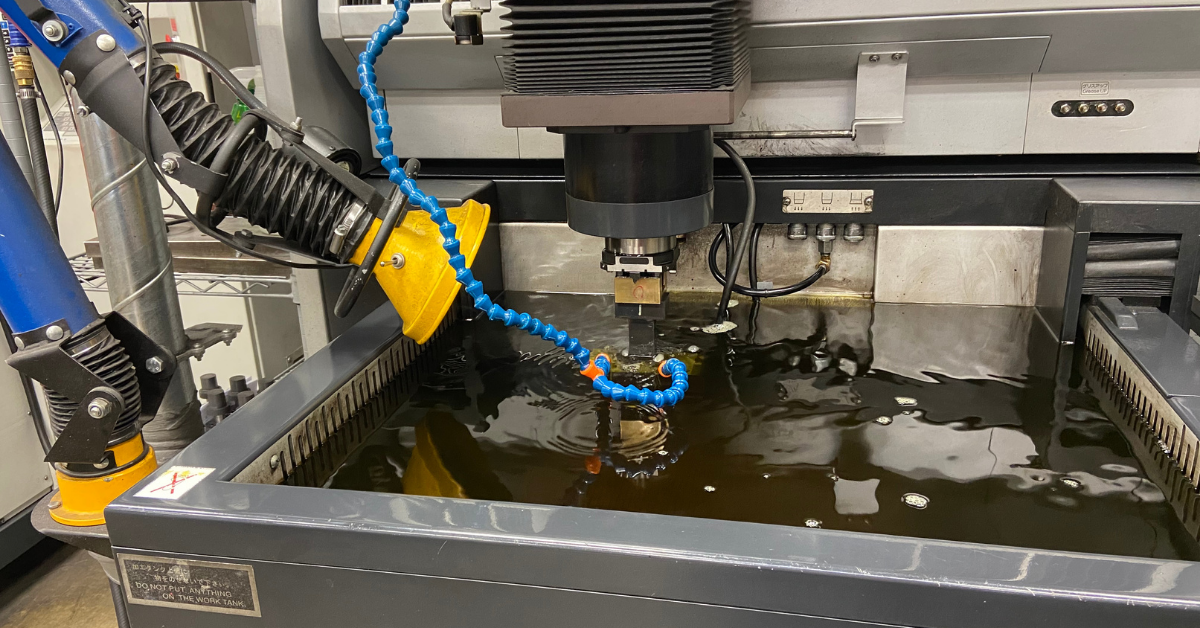 The Uniphase Process
At Uniphase, we develop new technologies in-house, helping you design, create, and produce the best molded products on the market. From start to finish, we bring parts to life with our six-step path, known as the "The Uniphase Path to Satisfied Customers," which ensures a robust manufacturing process and a perfect finished result.
These six steps include napkin drawing, CAD drawing, 3D printing, sample production, production and the finished part.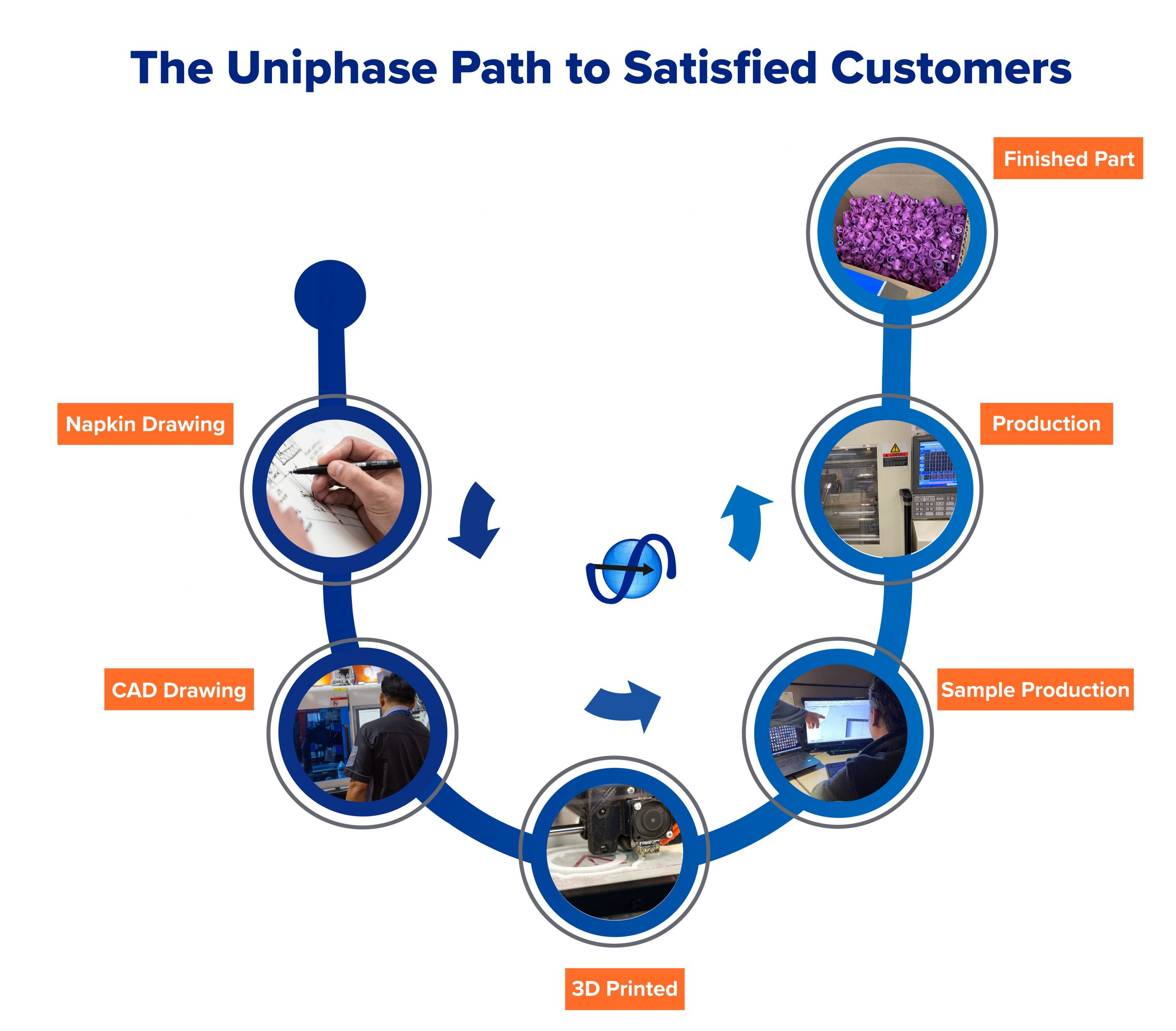 Napkin Drawing
Where we begin the discussion and place a bigger plan into place.
CAD drawing
Our expert engineers stand by the manufacturability of the part.
3D printing
Our in-house 3D printer is utilized to print a copy of the design and get a prototype to the customer's engineers.
Sample Production
Serves as the future guide to production.
Production
Automated, all-electric presses to achieve the highest quality possible.
Finished part
From a vision to final product…how can Uniphase help your next drawing?